Well, a lot has changed since the last time I did this! I am now working for the Line Mountain School District, among other things, and will be starting the Electronics Ins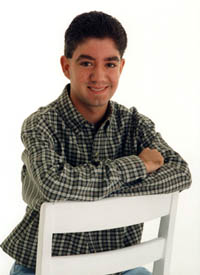 titute in Middletown on October 26, 1998. I am now 19 years old, and still live here in the middle of nowhereland, Pennsylvania (Dalmatia, on a map). I graduated from Line Mountain in 1997, and now I am working for them (yes, this does feel a little weird sometimes!), but I have a very good job, work with great people, and really like what I'm doing.

This page will be under constant development (when I get the time to work on it). Do me a favor and check out www.linemountain.com, that page is my baby. It is owned by Breco Communications, Inc., and I have spent a lot of time on it. Also, please sign my guestbook and let me know what you think of the new page.

Take care everybody!